Designs
Events Dashboard
As a user creates events and sells tickets, they will be able to access all of the important features for managing their events and have a quick glimpse at their events' sales data.
Create Event
The Create Event page is very complex since event promoters and organisers have a wide range of requirements for setting up their event: location, categories, session dates and times, description, websites, and embargo date and time.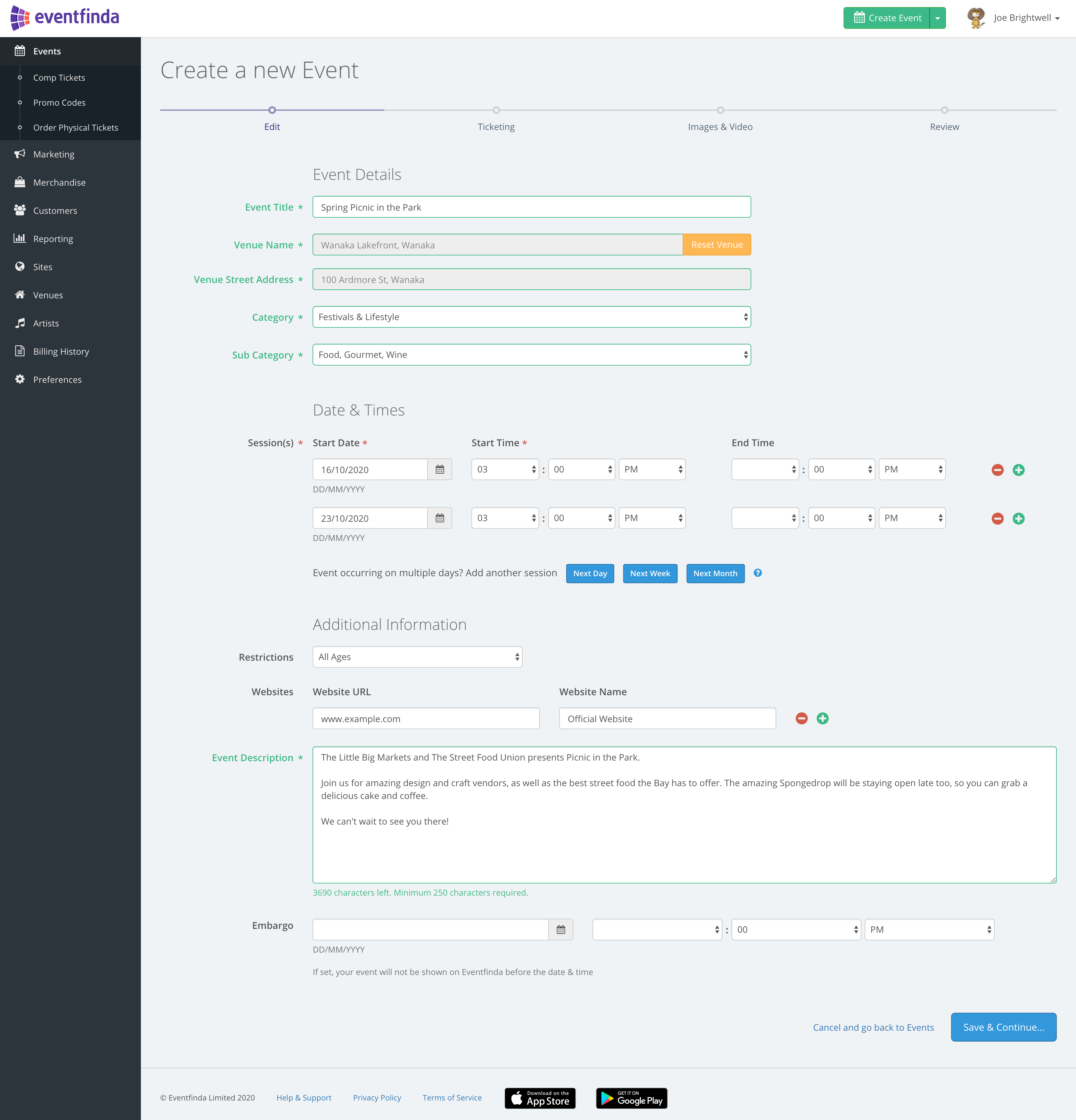 Choose Ticketing
Even though Eventfinda offers a ticketing service, event promoters are still able to add their event to the Eventfinda network even if they are ticketing with another agent. Our ticketing options provides them a range of options to fulfill their needs with an easy-to-use interface.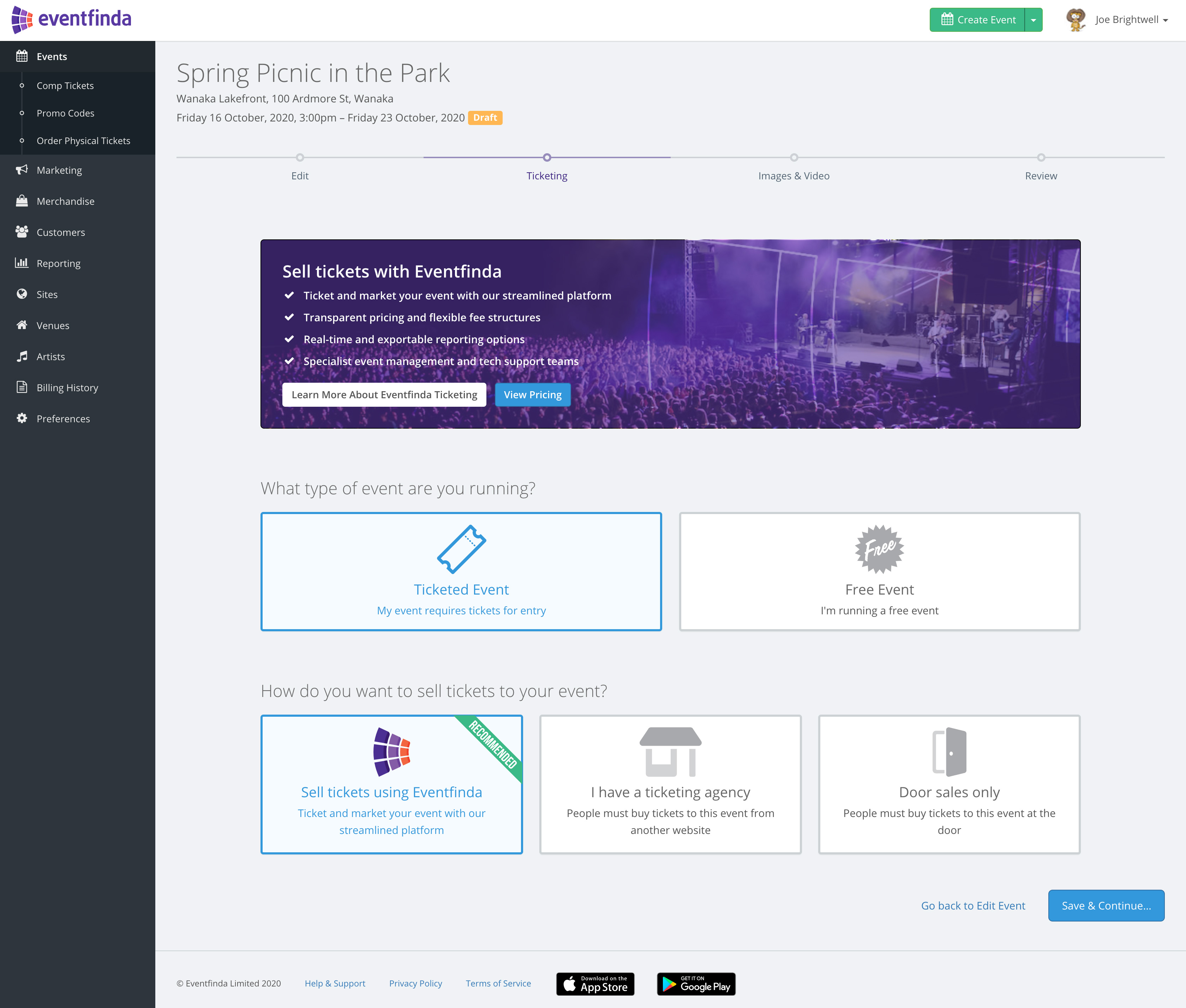 Create Ticket Type
Once the event promoter has set up their event, if they have selected Eventfinda Ticketing as their ticketing agent, they will need to set up their ticket types with options for pricing, description, sessions, and onsale/offsale times. These options require a simple but elegant user interface so that an event promoter can efficiently set up their tickets.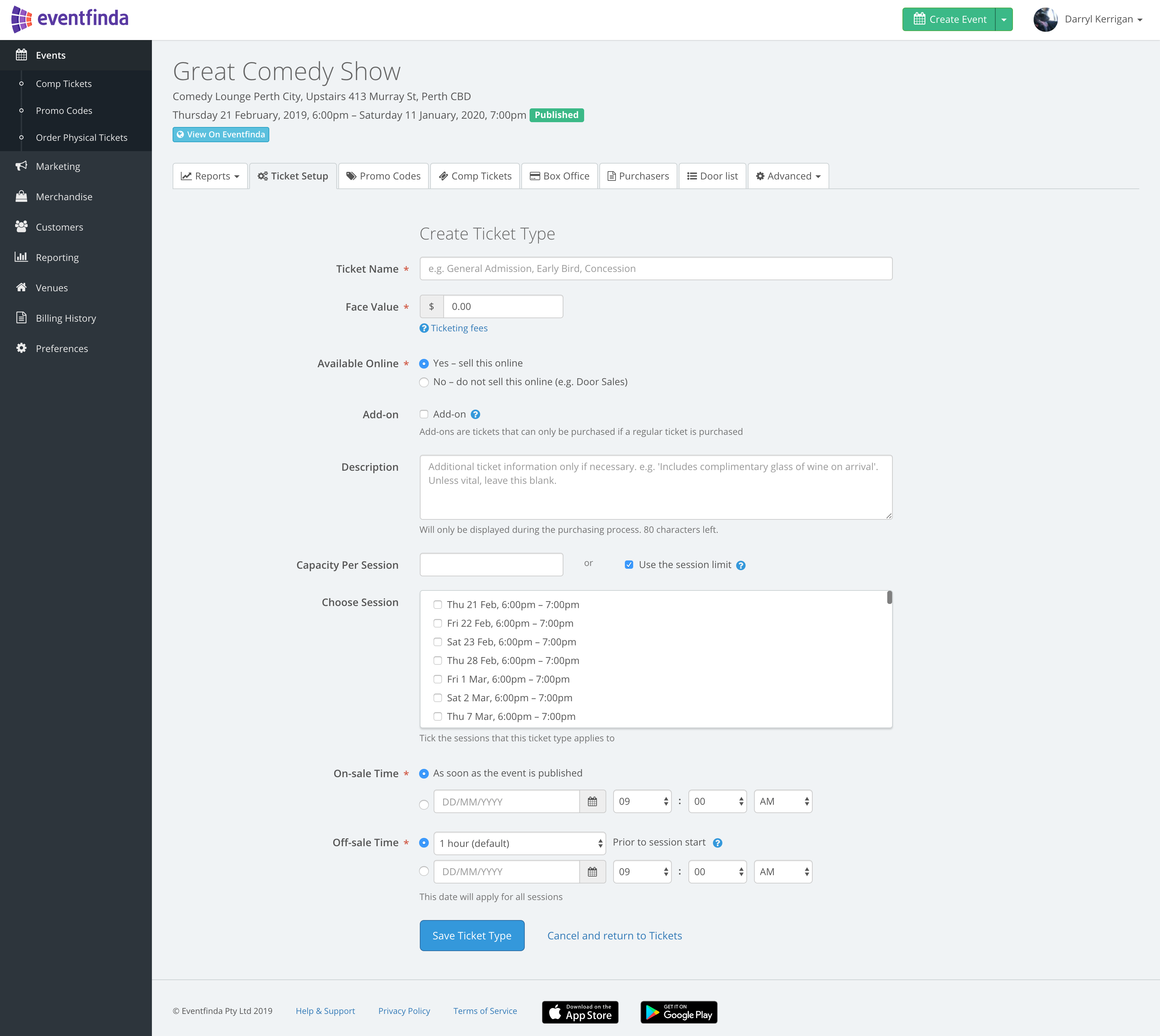 Reporting
Event promoters sure love their reports, and Eventfinda Pro offers a wide range of report types with different charts, tables, filters, and export options to suit their needs.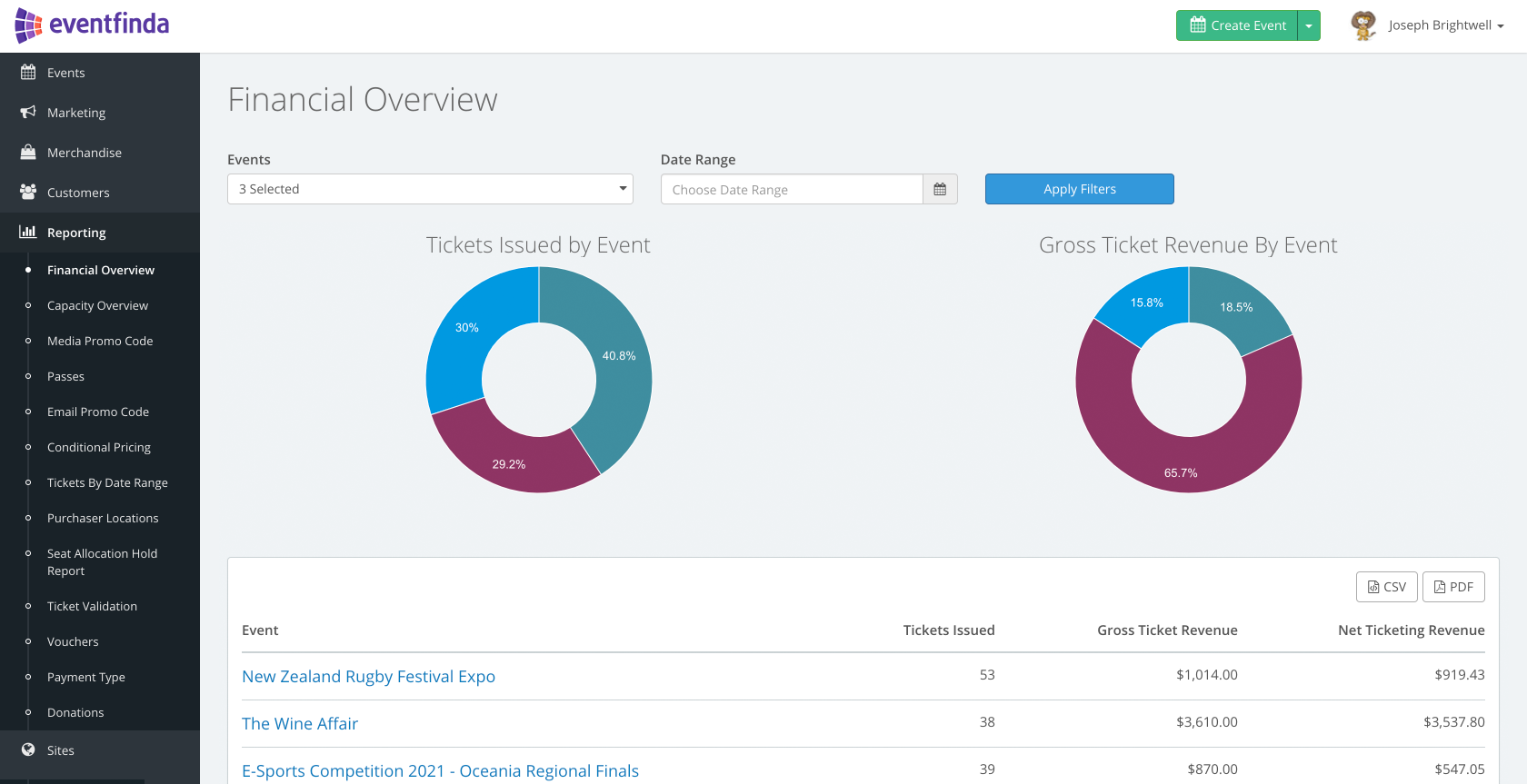 Scan Tickets
Eventfinda Pro offers a scan tickets tool that allows event promoters, organisers and support staff to scan tickets using their laptop, or the optional USB scanner.