Designs
Home page
The Eventfinda Home page contains a very complex layout, but thanks to the Bootstrap framework (in particular its components and grid system), we were able to compose a page that was enticing to look at, and prioritise the different elements including the carousel, feature events, news, subscribe to newsletter, most popular events, and Facebook page feed components.
Browse Events page
Eventfinda's Browse Events page houses one of the simplest but effective components: the event filters. These filters were designed by the product design manager back in 2008 and have weathered the test of time. Why? Because they're clean, easy to use, and contain SEO gold. These category, location, price, and date filters allow visitors to quickly filter the list of events so that they can discover events to suit their needs.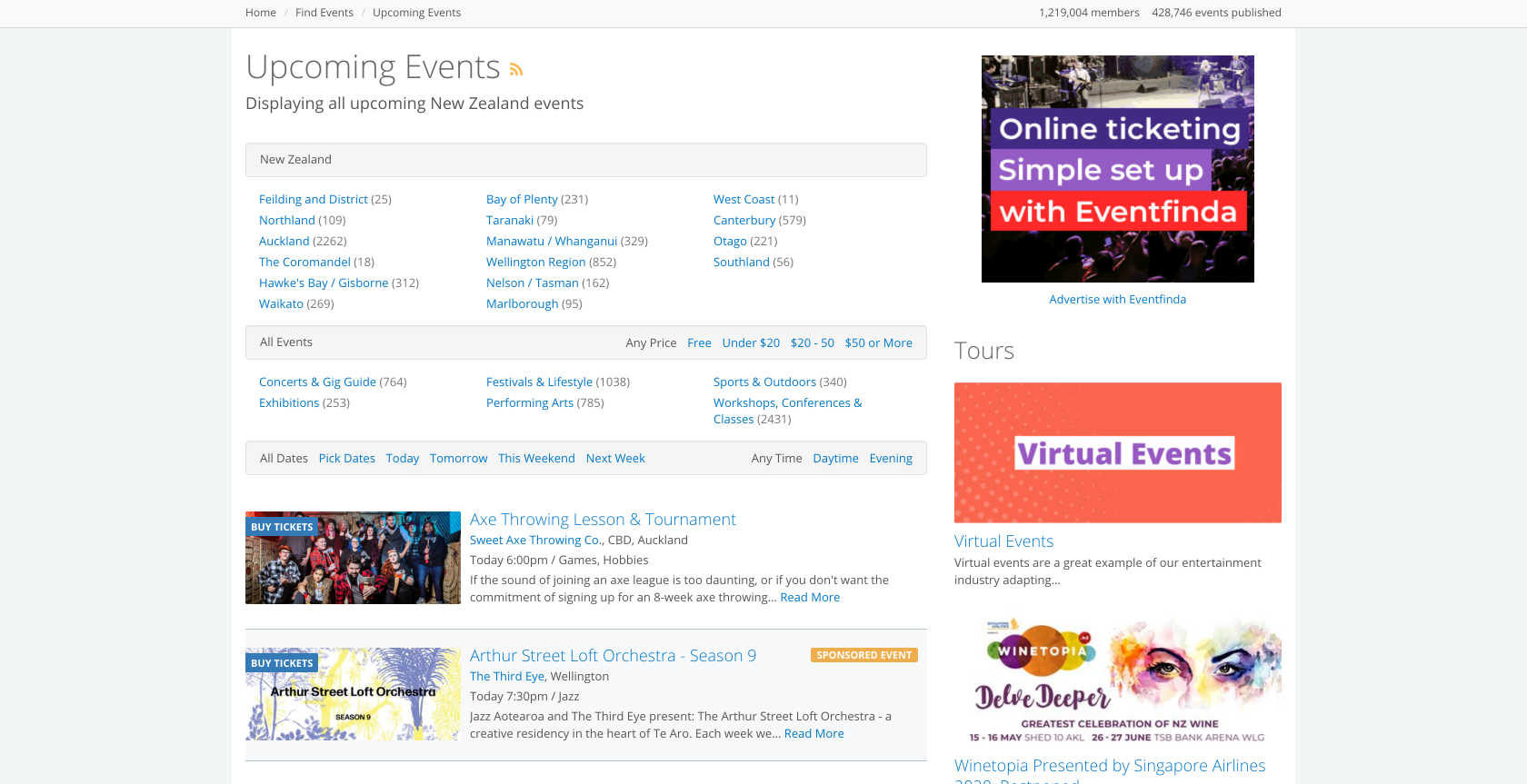 World-class ticket purchase system
One of Eventfinda's goals was to design a world-class ticket purchasing system so that customers could quickly select their ticket options, enter their contact details and pay without fuss and stress.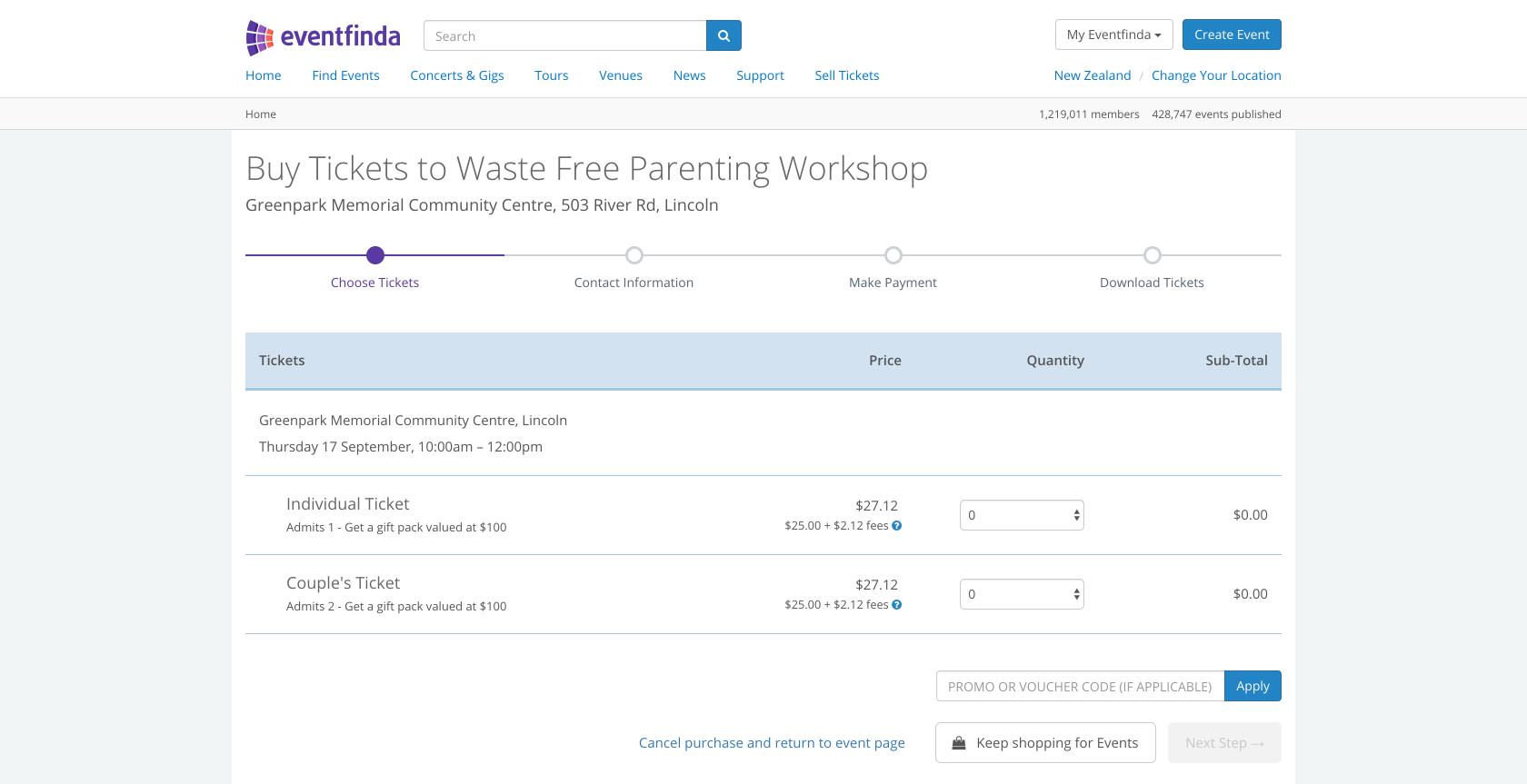 Seating map selector
As Eventfinda's client-base grew, so did their needs. One key function that was requested time and time again was a ticket selection form where customers could select their seats and tickets directly from a seating map. Through the use of Bootstrap, jQuery, Ajax, and SVG, we were able to design and develop an effective solution.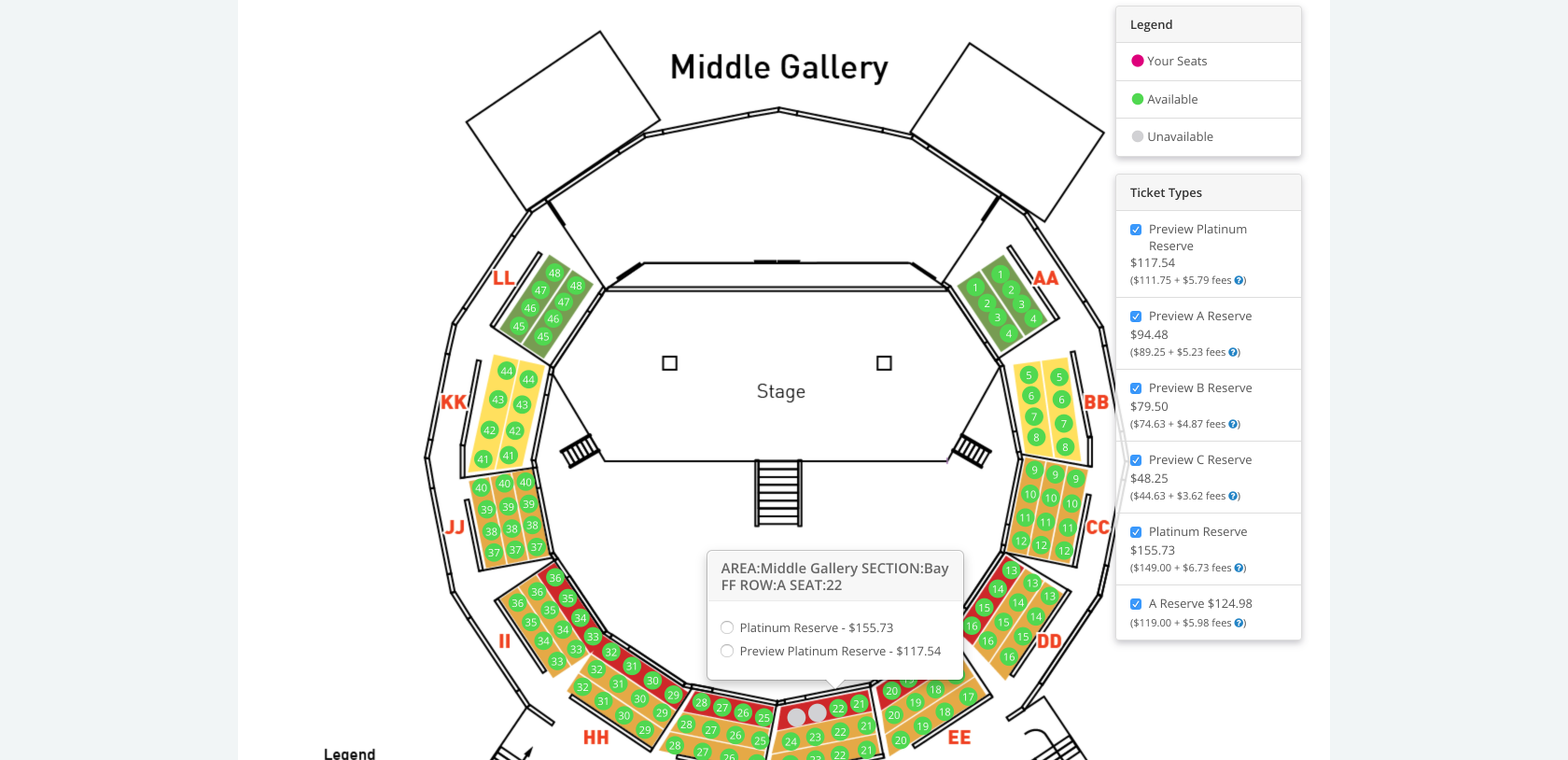 Elegant credit card form
The credit card form was a real accomplishment of ours. One of the most painful online experiences can be entering your credit card information. I strongly dislike credit card forms that are hard to use, don't match the order of information as it's presented on the card (such as placing the name first and the number somewhere else down the form, confusing month and year inputs, and having to select the card type). So we designed a simple but effective credit card form with helpful instructions to assist the customer.